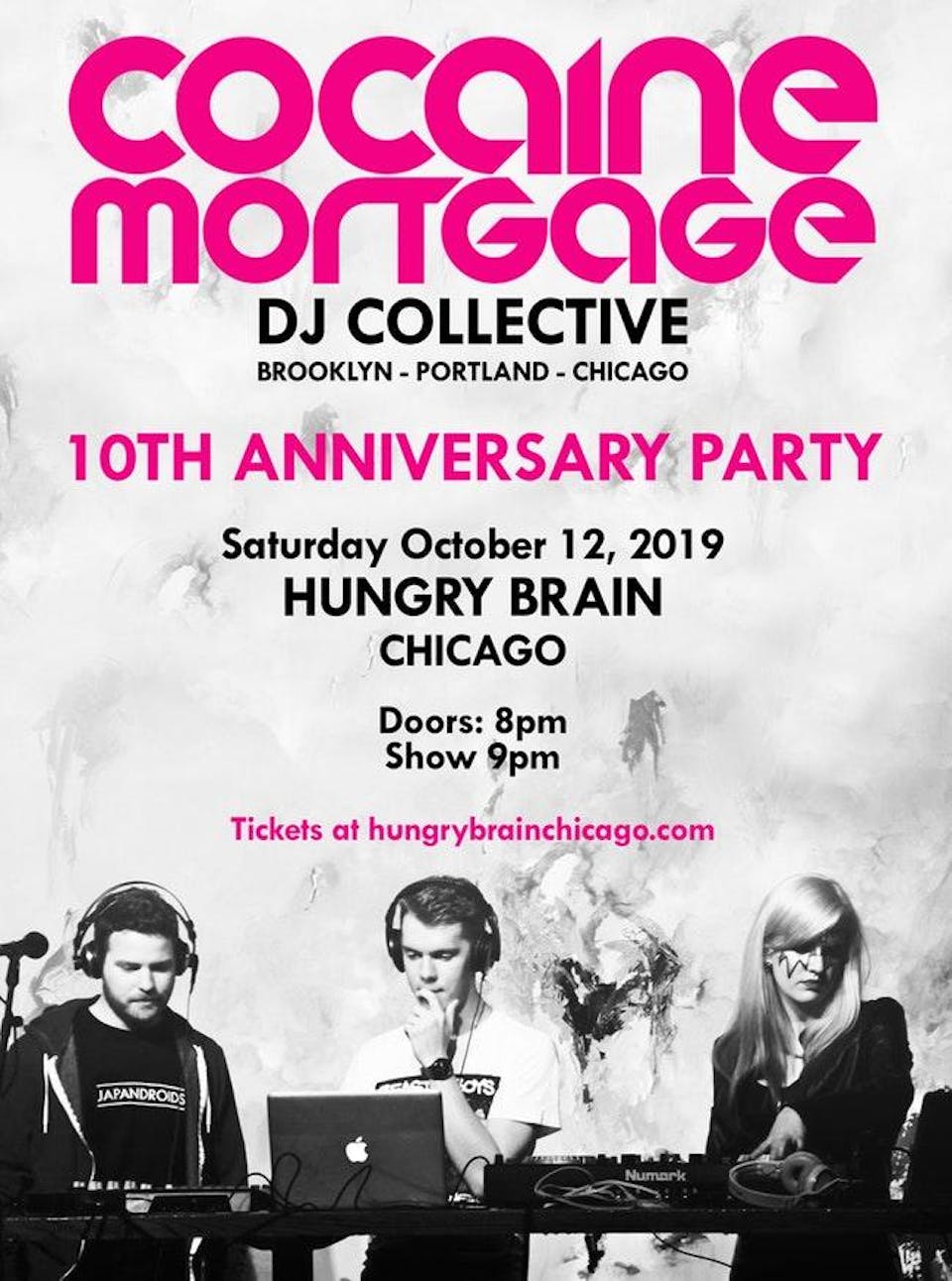 10TH ANNIVERSARY PARTY: COMO DJ COLLECTIVE
DJ DANCE PARTY! INDIE ROCK, HOUSE, HIP HOP, NEW WAVE, ODDITIES!
In 2009, with the flick of a wrist and the pump of a fist, oddball DJ collective Cocaine Mortgage emerged and quickly became a fixture of the central Virginia scene. From raging house parties to sold out club shows, CoMo became an attraction for all types of music-lovers and dance party enthusiasts in the region for several years. Their eclectic and unique melding of indie rock, new wave, house, hip hop, bizarre odds and ends and off-the-wall samples kept crowds wanting more. The members of Cocaine Mortgage then respectively relocated to Brooklyn, Chicago and Portland, Oregon to pursue music-related ventures. While all three DJs continue to spin in their respective cities, the collective has since reunited several times, including twice in Chicago, for special sold-out reunion shows.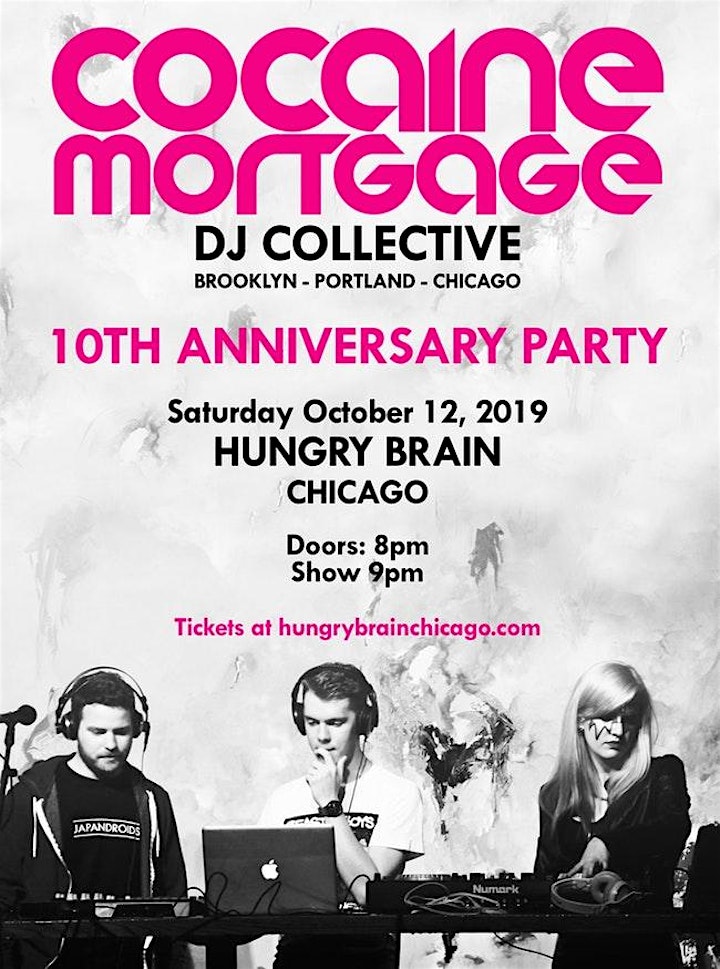 Venue Information:
Hungry Brain
2319 W. Belmont
Chicago, IL, 60618